Knoll Estates, Ottawa, Illinois
Built in the early 90's, Knoll Estates is located in Ottawa on Mckinley east of Rt 23.There are currently no homes for sale.
Averages
$7,057
2,100 ft

2

1.00

ac

1994
$0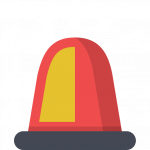 Sign up to receive free email notifications when new homes go up for sale, drop in price, or sell in the Knoll Estates subdivision.
Current Homes for Sale
There are currently no homes for sale
Models/Floor Plans
We do not have any information on the models in Knoll Estates
Nearby Parks
We couldn't find any parks
Market Trends
Knoll Estates home sales for the month of August stayed the same in volume when compared to last year, while the median sale price stayed the same.
Median Sale Price for Knoll Estates
Number of Sales for Knoll Estates
---
Real Estate Sales for August in Knoll Estates
August
Year to Date (Jan 1 - September 28)
2015
2016
% Change
2015
2016
% Change
Homes Sold
0
0
0%
0
0
0%
(Single Family)
0
0
0%
0
0
0%
(Condos/Townhomes)
0
0
0%
0
0
0%
Median Sale Price
$0
$0
%
$0
$0
%
(Single Family)
$0
$0
%
$0
$0
%
(Condos/Townhomes)
$0
$0
%
$0
$0
%
Days on Market
0
0
%
0
0
%
(Single Family)
0
0
%
0
0
%
(Condos/Townhomes)
0
0
%
0
0
%
---