What our clients are saying about us
Caring, courteous people who spent many long days with us. They went above and beyond to help us find the "perfect" home.
- Karen & Bryan Jacobs
Alise Luke is great she helped us but our first house. So we contacted her for this house. She was a pleasure to work with both times.
- Marissa & Travis Juracek
We really felt valued as a customers. We choose to work with the team because of the great website, but then because of their knowledge and genuine care for our needs. They have patience.
- Amy & Rob Knizner
Very pleased, everyone made what can be a very stressful event a relatively relaxing experience.
- Todd Carmody
Anita was very prompt and clear when answering our questions - even when we moved, I felt like I could always reach her and get an answer. Loved the whole process - so easy!
- Michael & Leann Worster
I'm most happy with the responsiveness to my requests, attentive to my needs, and patience through the whole process.
- Nhat & Rocio Tran
We've been using Anita for 15 years - 2 home sales, 2 home purchases and 1 rental - wouldn't go anywhere else! Efficient, professional & knowledgeable. Excellent overall impression of the Homesbymarco Team.
- Brad & Jennifer Zygmunt
Fabulous website got our attention and a personal phone call won our business.
- William & Liz White
The team was excellent.
- Renee & Jason Degand
Professional, efficient, responsive, helpful...Great!
- Tim & Laura Tolari
Great! Able to trust the Homesbymarco Team 100%. Very aggressive attitude and confident.
- Monica & Brian Lau
Very professional, easy to work with, readily available and so much more.
- Josh Warner
Very Efficient!
- Christine Lawless
Your Team made buying our first house a really good experience and as stress free as possible
- Andrew & Michelle Drescher
Wonderful; I am very pleased and satisfied with my experience with Homesbymarco.
- Cheryl Vergara
Enthusiastic and prompt service. Very professional and sensitive to customer needs.
- Nirupama Ramachandran & Mukund Srinivasan
Great service! Made our first time buying easy.
- Marissa & Travis Juracek
Always available with a smile!
- Ed & Carol Morel
Outstanding! Ease of contacting someone by phone when they said they would call, they had great service!
- Jane & David Longo
Available, professional,and responsive.
- Bob & Michelle Kuchler
Extremely patient and thoughtful to our needs. Excellent service, agent knew more about what I wanted than I did!
- Marsha & Jamelle McCreary
Very knowledgeable about the market I was looking at and very accomodating the entire time. Made the whole buying process seem easy.
- Monica Gonzalez
Thoughtful, helpful, great. Patience and willingness to explain things to me in detail.
- Anna Wollin
Professional, courteous, friendly, knowledgeable.
- Jennifer Borrell
After our experience with our former real estate person Marco was a refreshing experience and a solid professional.
- Ross & Lois Shellenberger
You went above and beyond all of our expectations. Many thanks to the whole team.
- Chris & Ken Leone
Very professional and accommodating to our hetic schedules, plus help after the close of our house.
- Lucia DiVagno & Michael Glasgow
Knowledge of the area-Excellent! Highly recommended!
- Mario & Kathy Torrez
The team was wonderful. They are professional, hardworking, and fun to work with! We had a great experience!
- Ariel & Chris Landvick
I really liked when Anita explained the process and kept me on top of what I needed to do. She set expectations of what could possibly happen and called it a practice bid. Now looking back she was being nice in the sense that she didn't want me to feel bad if the outcome was unfavorable, and for that I am very grateful.
- Ellen Alvarado
How quickly they got me in to see the home I wanted to see.
- Amy LoVerde
My husband was doing searches online and ended up calling to ask questions. He immediatley felt comfortable. Professional, experienced, knowledgeable, yet still warm and personal.
- Dave & Caragh Caddell
Personal and very attentive. Appreciated showing us so many homes in various areas, as we took a while to narrow our search.
- Erin & Nick Trella
Randomly came across homesbymarco on the internet while searching for homes. Keep doing what you're doing!
- Callie & Matt Wrobel
Awesome! Wonderful to work with.
- Lou & Kelli Loiben
They were always there when we had questions or concerns.
- Don & Nancy Hines
Friendy atmosphere, the team genuinely cares. They understood my needs.
- Kimberly & Charles Mitchell
Efficient & helpful.
- Mary & Pat Gibbs
I found "the" house. Professional, courteous, friendly, knowledgeable.
- Jennifer Borrell
Very good Team Work!
- Cesar & Rosa Rojas
Very honest and listens to what I want in a house. Really impressed that I never felt pushed to do anything I didn't want and I was walked through the process every step of the way.
- Rebecca & Eric Allen
Every time I called the office I was treated as a priority. A Professional, Responsive and Attentive Team!
- Dean & Lori Thuente
"Very organized and to the point!"
- Sara Leider & Howie Breeden
Great team! Enjoyable to work with and great step by step explanations.
- Rebecca & Eric Allen
Great, everything went perfect.
- Susie O'Neill
Provided me the necessary information on what my purchase price and taxes would be so I could reach that goal.
- Lauren Sabia
Knowledgeable, helpful and very professional!
- Anita Rattay
Always felt that agent was there, protecting my interests and kept me very informed during the process.
- Anne Godziszewski
I've heard horror stories about buying, but I have to say it was the most amazing experience. I really felt my best interest was considered. Being a first-time homebuyer, I really had to trust my realtor and I had no doubts I was in good hands. Excellent from beginning to end!
- Jane Nummela
Very knowledgable. Had names of Mortgage Companies, etc. so I didn't have to go out and find my own.
- Marcia Mendrys
The website attracted me to look and learn more and the dedication to the client in understanding needs.
- Jessica Tappy
Awesome, I was always given return phone calls or emails very quickly.
- Robin Van Sickel
Nothing but good things to say!
- Mike & Michelene Bajakian
I was very pleased and appreciate all the help in finding my new home.
- Jessica Smith
An enjoyable experience. Very friendly, quick, efficient and made us feel comfortable right away!
- Michelle & Brian Burns
You guys made my first time home buying experience a great one!!
- Heather & Sean Smith
Terrific! The ease of steps involved in selling & buying due to your follow up & attention to detail.
- Glenn & Julie Losinski
Always provided market information in acticipation of selling our house. Great customer service throughout the process.
- Greg & Dru Hay
Was wonderful, always encouraging & reassuring. Very well organized and very accomodating.
- Judy Stalowy
Patient, well organized, friendly staff.
- Claudio & Diane DiVagno
Wonderful and resourceful!
- Kelly Velasco
I just want to send in a testimonial to your company praising you and the work you did to find me my perfect home. I was so impressed with you from the get go. Your professionalism, your sweet personality and, of course, your patience with all the trials and tribulations attached to my purchasing my new home. But you stuck with me and finally the purchase is done and I am thrilled and so very, very pleased that I was able to somehow find you and the Remax Company. Your website, of course, is fabulous as far as allowing me to see all the homes in Saddlebrook, etc. Thank you again for making this ordeal one that I will for sure never forget.
- Sandra Scesniak
Proactively searched for homes for us, tireless assistance.
- Sophia & Brian Schneckloth
Excellent and very friendly.
- Michelle Wise
The Homesbymarco Team is highly professional and efficient.
- Dennis & Tina Goc
Great user-friendly website!
- Marge Kush
Did Great! Picked up on what would work for us-very little time spent looking at unsuitable homes. Professional.
- Jeffrey & Sarah Staley
Above and beyond, from the start to the finish, nothing but professionalism!
- Carol & Joe Gorowski
Great! Everything went smoothly & what we wanted was stood up for.
- Tina & Scott Hansen
Would recommend without reservation.
- Michael & Lindsay Pearlman
Very professional service. Easy to communicate with all the members of the team.
- Brendan & Jori Shea
Showed interest in providing the services I needed. Easy to work with, always available - even at odd hours of the day, on top of their game! Great, awesome website!
- Heidi & Eric Edholm
Friendly, caring attitude, the team is concerned about my needs. Website really stands out.
- Robert Cascarano
Overall Impression: Superb!
- David Kukral
Professional and dedicated.
- Dan Visnjevac
Your site was the best I found for neighborhood searches. I enjoyed the transparency of your posting # of houses sold on your site. The emails you sent the first week I was on the market were great - answered all my questions about open houses, # of showings before offer, etc. I appreciated how easy you made it. You made it painless. I was impressed and I'm grateful for you getting my house sold quickly.
- Jill Magsam Zmaczynski & John Zmaczynski
Superb!
- Karen & Bernie Scalin
They knew exactly what I wanted by what I explained to them. They took me step by step and explained everything. I am truly grateful.
- Yolitzma Garrido
Did a great job with a very troubled difficult seller!
- Brian & Debby Balma
Excellent friendliness, enthusiasm and willingness to help.
- Lauren & Ryan Sutherlin
How kind, courteous, and very understanding!
- Mary Miller
So excellent I can't even express it! Made everything so incredibly easy and it was such a wonderful experience for us.
- Colleen & Brad Peery-Brondsema
Excellent Team - Will highly recommend to others.
- Ken & Julie Neumann
Always available with a smile!
- Ed & Carol Morel
Professional, dedicated and accomplished Team
- Chris Agos
A knowledgable and dedicated team.
- Nicole & Dave Young
Very professional.
- Robyn & Josh Ackerman
Great personal assistance while looking at homes.
- Bobby & Bridget Slater
Very satisfied with attitude concerning our Real Estate needs and ability to answer our questions.
- Joseph Payawal & Liezl Santos
Contact your agent today!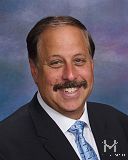 Bruce Marsden
(888) 32-Marco
(847) 927-2424
I got out of a condo and into a single family home with the Homes By Marco Team. Hard working, best in the business.
- Mike & Mokwani Scala
It was a great experience from beginning to end, could not have gone any better!
- Justin & Deedee Harger
Communication was excellent-loved getting emails about showing and feedback. On a scale of 1-10, they're a 12.
- Cally Parkinson & Gene Steussy
Able to help with everything we asked and very satisfied with everyone on the team
- Joseph & Toni Milas
Just a super staff and attitude. Great, Great, Great.
- Lance Johnson
Helpful, available, knowledgeable, great insight insights into specific neighborhoods, listens to what we wanted so we didn't waste time looking at houses we had no interest in. We'd want to work with them again.
- Charles Donahue & Jeanette Mosman-Donahue
Very Professional, easy to do business with and always accessible.
- John & Kathy Hohner
Professional, courteous, friendly, knowledgeable.
- Jennifer Borrell
My friend recommended HomesbyMarco so I gave it a chance--and I'm so glad I did!
- Bogi & Peter Jakubowska
I would recommend homesbymarco to anyone, anytime.Top Notch!
- Jenn Wurslin
I couldn't have asked for a better experience. What stands out most is how important it is to have a great Realtor to make the process easier.
- Stephane & Terry Coleman
Initial internet inquiry lead us to several agencies. Above and beyond was provided, good, professional, friendly team.
- Audrey & John Brandmeier
I just want to let you know that I really enjoy using your website to browse for houses. I like that I get emails with new listings and price reductions. It's also nice that your agent sends listings to me by email but she does not call and harass me constantly like other real estate agents have done. Your website is easy to use and always up-to-date and it's fun to be able to search by subdivision -- that is a great feature! Thanks for putting a QUALITY product out there and thank you for actually taking the time and investing the money to make your website easy to use and a lot better than your competition. It is so user friendly ! If I am ever ready to sell or buy, I will definitely call you and work with you.
- Tina Wyatt
Top knotch, well rounded service with extremely talented and helpful staff.
- Moses & Melanie Amidei
Very favorable, speed & ease of entire transaction.
- Jennifer & Joseph Allore
Great service --made our first time easy --friendy.
- Marissa & Travis Juracek
Just wanted to say you have the BEST REAL ESTATE WEBSITE out there! We have used it to purchase our home and we have shared it with friends who are in the market. LOVE YOUR WEBSITE! Thanks for wanting to be the best out there! It certainly shows!!
- Mary Ellen & Jim Szabo
The Team made the home selling & buying experience a good one. Excellent customer/personalized service.
- Denise & Ricardo Caligagan
A very professional, courteous, friendly Team.
- Tomson George
How kind, courteous, and very understanding.
- Mary Miller
Everyone on the team was so responsive. Very personal and understanding
- Lora & Craig Wolfe
All services performed in good quality manor!
- Chris & Wendy Caldron
Very helpful in prepping for the sale of our home --making suggestions and providing direction which helped our quick sale.
- Sandra & Michael Gimenez
Very helpful in prepping for the sale of our home --making suggestions and providing direction which helped our quick sale!
- Sandra & Michael Gimenez
Amazing-Worked very hard for us-Fabulous!
- Scott & Kara Degraff
Hard working & knowledgeable.
- Hilda Rybak
Awesome Team Work and overall follow-up and services!
- Donna Corcoran
Great Team, Great Service.
- Norma & Joy Lindo
Very efficient. Helpful, and quick to return phone calls.
- Mary & Larry Amidei
Excellent Team that works well together. Always felt in the loop.
- Jim & Leah Miller
Professional and determined --our property sold in a down market!
- Rhonda & Wayne Bilut
Was a wonderful experience!
- Sayali & Neelesh Vilekar
Great organization, speed, ease & friendliness.
- Susan Henning
Incredibly knowledgable and right from the start showed true interest in meeting our needs. Professional, honest, knowledgable...we can't say enough good things about the team. Thank you for making this such a great experience!
- Bob & Corin Sullivan
Understood what we needed, friendly and patient.
- Laura Yu
It was a great experience. I got the impression that everyone there works very hard as a team to make sure their clients are taken care of every step of the way. The team really took a lot of the worry and stress out of the home buying process.
- Adam Karner
Eager to help,courteous and a team that appears to work well together.
- Liz Cook
Outstanding! Attention to clients needs and development of customer relationship is great.
- Chris & Lauren Wilberding
I'm very pleased with the end result. I would recommend to friends.
- Jill & Steven Swedlow
Perfect with communication and kept us informed about things after we sold. They're fantastic, we love them!
- Sam & Liz Pusch
Friendly and very patient while finding the place I loved!
- Kim & Adam Petrie
Alise did what was best for me by using her knowledge and experience, all went great!
- Scott Riddell
Friendly, serious about business and desire to help.
- Luis Vazquez
You guys really know who the customer is, thanks! It was very pleasant-not scary.
- Daniel Molnar
Great start to finish!
- Jeff & Colleen Bergner
I was very pleased and appreciate all the help in finding my new home.
- Jessica Smith
Friendly, understanding,considerate, and truly cared.
- Leslie Bathery
Great individualized service.
- Kevin & Allisa Horwitz
The website is great!
- Dan & Jessica Dadabo
Top Shelf!!
- Michael & Monica Kellen
Very Professional & Very Patient - the perfect fit for us.
- John Paul & Maureen Dehler
They really know their stuff! Knowledgeable, competent, service oriented and trustworthy.
- Diane & Dan Metevier
Homesbymarco are dedicated workers who aim to find the perfect places for their clients.
- Carolyn & Joel Berger
Accessible, reliable, trustworthy and knowledgeable Team
- Nicole & Josh Brachfeld
Loved working with Jon Young, he is a great guy and really helped our first time home buying experience run smoothly!
- Amanda Panter & Joe Proud II
Good experience...seemed to be best fit
- Tom & Cheryl Zerull
Careful considerations were made for us. I loved the family aspect of the team in helping our buying process easy and stress free. They cared for us and showed compassion though the whole process making it wonderful!
- Brooke Dodge & Steve Turk
Service was excellent - very professional, outgoing, got the job done and did it very well!
- John & Kathy Lenzi
We went from trying to rent to buying a new home, thanks to their dedication and helpful strategies.
- Kareemah & Danny Muhammad-Elam
Kept in touch throughout the whole process which made it very easy.
- Elliot & Susan Pinsel
Excellent! Kept us up to date with all the procedures and steps of the process, as well as working around our busy schedules.
- Mike & Mokwani Scala
The property sold in a down market! Great professionalism and determination.
- Rhonda & Wayne Bilut
Good reputation in community, professional, friendly and responsive.
- Tracy & Brian Mazzei
Great overall impression of the Homesbymarco team!
- Tamara & Patrick Mannelly
Now I know why they sell as many homes as they do. Appreciated the daily e-mail updates!
- Wendy Geib
Honest, very professional and willing to help/listen to our needs.
- Kevin & Gail Krebs
The Team is eager to help, professional, easy to contact and friendly.
- Bryant & Jill Polzin
I am completely satisfied with the team. Thank you for your hard work & dedication!
- Jennifer & Keith Culbertson
Anita's help in every step and finding and negotiating the right price
- Alicia & Timothy Valestin
We felt very comfortable with trusting the Homesbymarco Team.
- Gene Kough
Exceptional professionalism with my house was outstanding! They knew what questions I was going to ask before I asked them.
- Tim & Alison Anderson
Excellent, everyone was very nice and extremely responsive and patient, we were short on time and first-time new homebuyers. Jodi Christopher
- Scott & Jodi Christopher
Extremely professional yet also very personable and easy to get along with.
- Nancy Schempp
Very impressed ... low stress!
- Tania & B.J. Zombolo
Very easy to work with, babysat me through all the steps which I needed. Very professional, friendly and organized.
- Charise Simmers
Friendly and great accessability, make a great Team!
- Robert Cascarano
Educated staff*quick response*friendly*helpful*dedicated
- Paul & Brandi Feher
We were very happy. The team was responsive and helpful, honest and straightforward.
- Brian & Shana Ryback
Amazing! Everyone was so helpful and very nice. They had all my questions answered before I even knew to ask them!
- Bill & Diane Sprengell
Very Professional, Very Personable, Easy to talk to and a True Team Effort between Agent and Seller.
- Jodi & Erik Greissinger
My agent was great and treated me like a friend.
- Jeffrey Winter
Excellent follow through - even after the sale. That says a lot for their work ethic and integrity.
- Pam & David King
Very satisfied with overall experience and level of service. They made it very easy to buy mt first home.
- Spencer Long & Celena Kolb
Responsive to every question or concern we had. Made the whole process of selling and buying a stressless process. Very knowledgable and did a terrific job!
- Bruce & Cheryl Janu
We had the pleasure of working with a couple of different agents from the Marco team and both agents exceeded our expectations. As first time home buyers we had a lot of questions and may have needed a bit more hand holding than more seasoned buyers but they guided us through the process with great professionalism and knowledge. I would recommend their team to anyone and everyone in the market. I cannot say enough good things about them!
- Marilyn Haywood
Really helped us walk through our first home buying experience.
- Mark & Julie Dickey
The friendliness and patience with me of finding a place that I loved stands out most in my mind!
- Kim & Adam Petrie
Very understanding.
- Alan & Jill Lambert
Very Professional and Courteous
- Scot & Elaine Pierce
The team was very helpful in finding what I wanted.
- Charlene & Michael Ponkonin