Why Create an Account?
Access to photos and details on 49,989 homes, foreclosures, and short sales in Northern Illinois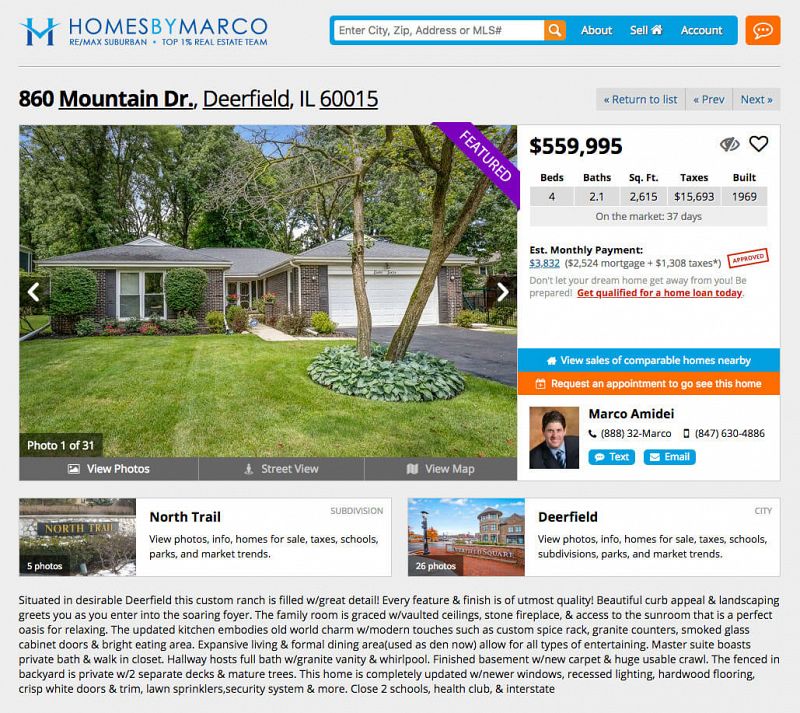 The latest up-to-date listings. We update our website every 15 minutes!
Instant email alerts when new homes come on the market or drop in price
Save your frequent searches
Save your favorite homes
View market trends in your area
See calculated commute times from each home to your place of work and to each of the schools
And best of all, it's FREE!
A Few Testimonials
Jackie! She made it fun and easy!
- Carla Ghanem
It was a great experience. I got the impression that everyone there works very hard as a team to make sure their clients are taken care of every step of the way. The team really took a lot of the worry and stress out of the home buying process.
- Adam Karner
Personal and very attentive. Appreciated showing us so many homes in various areas, as we took a while to narrow our search.
- Erin Trella