Why Create an Account?
Access to photos and details on 70,567 homes, foreclosures, and short sales in Northern Illinois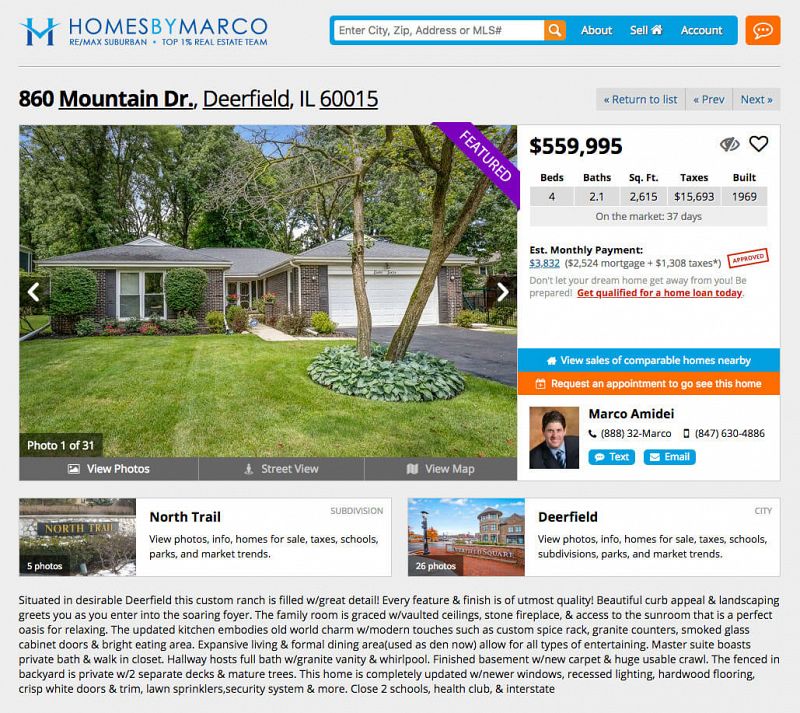 The latest up-to-date listings. We update our website every 15 minutes!
Instant email alerts when new homes come on the market or drop in price
Save your frequent searches
Save your favorite homes
View market trends in your area
See calculated commute times from each home to your place of work and to each of the schools
And best of all, it's FREE!
A Few Testimonials
Personal and very attentive. Appreciated showing us so many homes in various areas, as we took a while to narrow our search.
- Erin Trella
Very satisfied with attitude concerning our Real Estate needs and ability to answer our questions.
- Joseph Payawal
The website is great!
- Dan Dadabo