Why Create an Account?
Access to photos and details on 29,166 homes, foreclosures, and short sales in Northern Illinois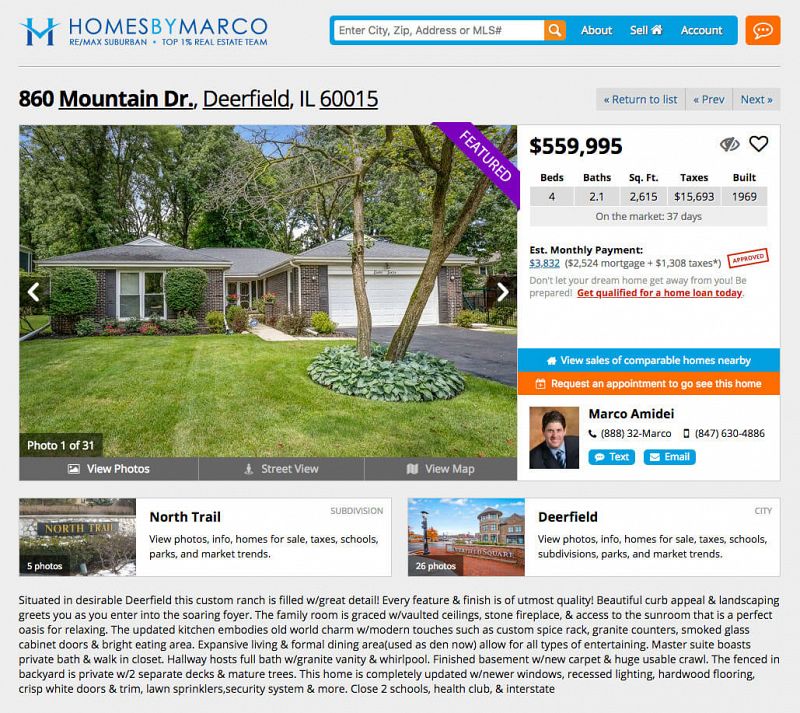 The latest up-to-date listings. We update our website every 15 minutes!
Instant email alerts when new homes come on the market or drop in price
Save your frequent searches
Save your favorite homes
View market trends in your area
See calculated commute times from each home to your place of work and to each of the schools
And best of all, it's FREE!
A Few Testimonials
Very easy to work with, babysat me through all the steps which I needed. Very professional, friendly and organized.
- Charise Simmers
Showed interest in providing the services I needed. Easy to work with, always available - even at odd hours of the day, on top of their game! Great, awesome website!
- Heidi Wehlus
My friend recommended HomesbyMarco so I gave it a chance--and I'm so glad I did!
- Bogi Jakubowska