Why Create an Account?
Access to photos and details on 42,854 homes, foreclosures, and short sales in Northern Illinois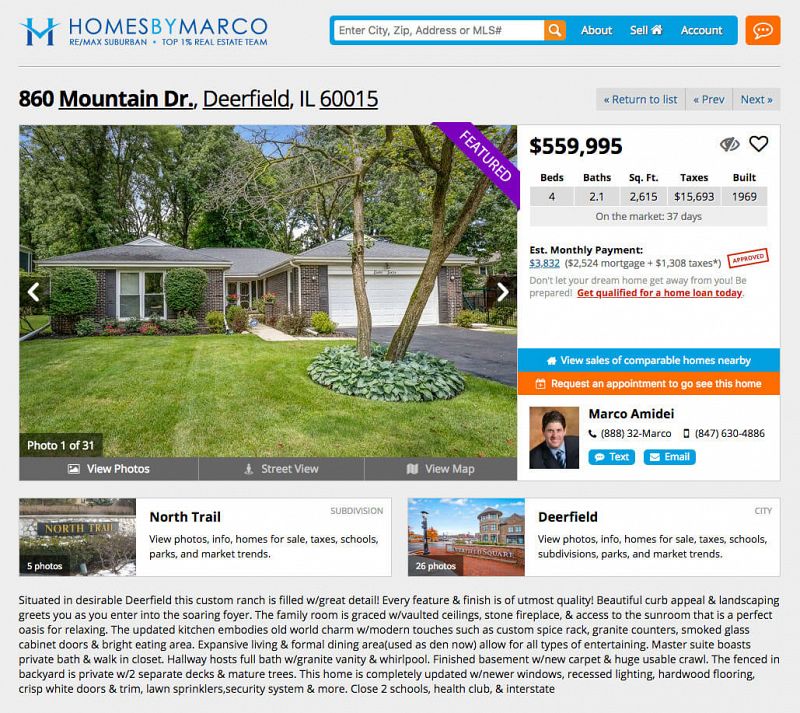 The latest up-to-date listings. We update our website every 15 minutes!
Instant email alerts when new homes come on the market or drop in price
Save your frequent searches
Save your favorite homes
View market trends in your area
See calculated commute times from each home to your place of work and to each of the schools
And best of all, it's FREE!
A Few Testimonials
Very easy to work with, babysat me through all the steps which I needed. Very professional, friendly and organized.
- Charise Simmers
There were only a couple of subdivisions that I wanted to work with and this site allowed we to enter my email address and I was then notified when a place came on the market. I loved this option!! Working with Jon - he was always available to work around my work schedule to go see places. I also liked how he was able to provide a lender and an attorney to work with. I even check out other lenders and the one Jon recommended to me was the best option. Keep up the great work!!
- Debi Surges
Great service! Made our first time buying easy.
- Marissa Juracek