Why Create an Account?
Access to photos and details on 65,156 homes, foreclosures, and short sales in Northern Illinois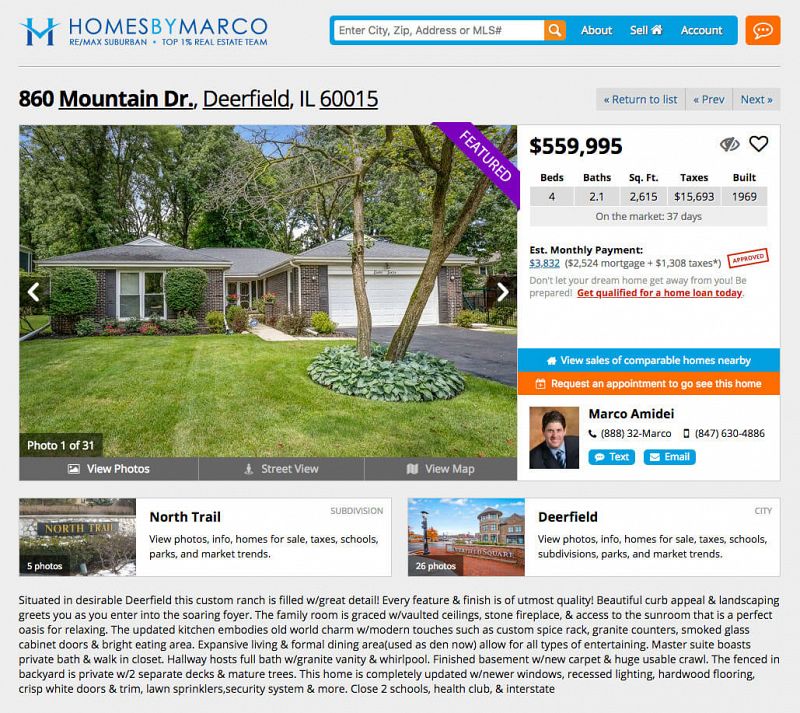 The latest up-to-date listings. We update our website every 15 minutes!
Instant email alerts when new homes come on the market or drop in price
Save your frequent searches
Save your favorite homes
View market trends in your area
See calculated commute times from each home to your place of work and to each of the schools
And best of all, it's FREE!
A Few Testimonials
Very pleased, everyone made what can be a very stressful event a relatively relaxing experience.
- Todd Carmody
I really liked when Anita explained the process and kept me on top of what I needed to do. She set expectations of what could possibly happen and called it a practice bid. Now looking back she was being nice in the sense that she didn't want me to feel bad if the outcome was unfavorable, and for that I am very grateful.
- Ellen Alvarado
Professional, efficient, responsive, helpful...Great!
- Tim Tolari