Why Create an Account?
Access to photos and details on 41,127 homes, foreclosures, and short sales in Northern Illinois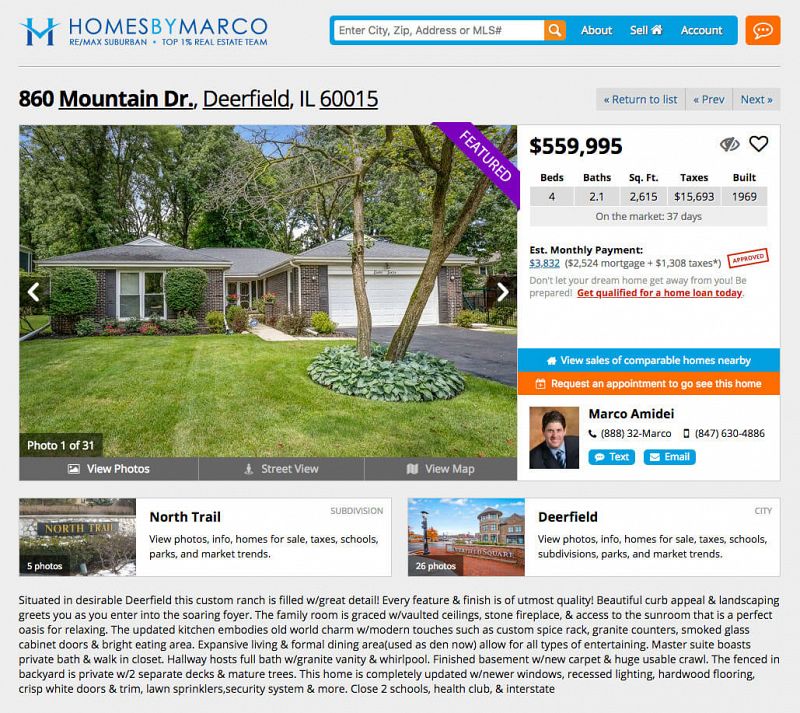 The latest up-to-date listings. We update our website every 15 minutes!
Instant email alerts when new homes come on the market or drop in price
Save your frequent searches
Save your favorite homes
View market trends in your area
See calculated commute times from each home to your place of work and to each of the schools
And best of all, it's FREE!
A Few Testimonials
I found "the" house. Professional, courteous, friendly, knowledgeable.
- Jennifer Borrell
SOLD! Music to my ears. Jon, thank you and your team for the great job and fast pace you moved this deal. I'm not sure what I liked best, your professionalism or your humor. They both were instrumental. I wish you and your love ones the best. May God continue to bless you.
- Rogers Heard
I'm most happy with the responsiveness to my requests, attentive to my needs, and patience through the whole process.
- Nhat Tran