Why Create an Account?
Access to photos and details on 55,039 homes, foreclosures, and short sales in Northern Illinois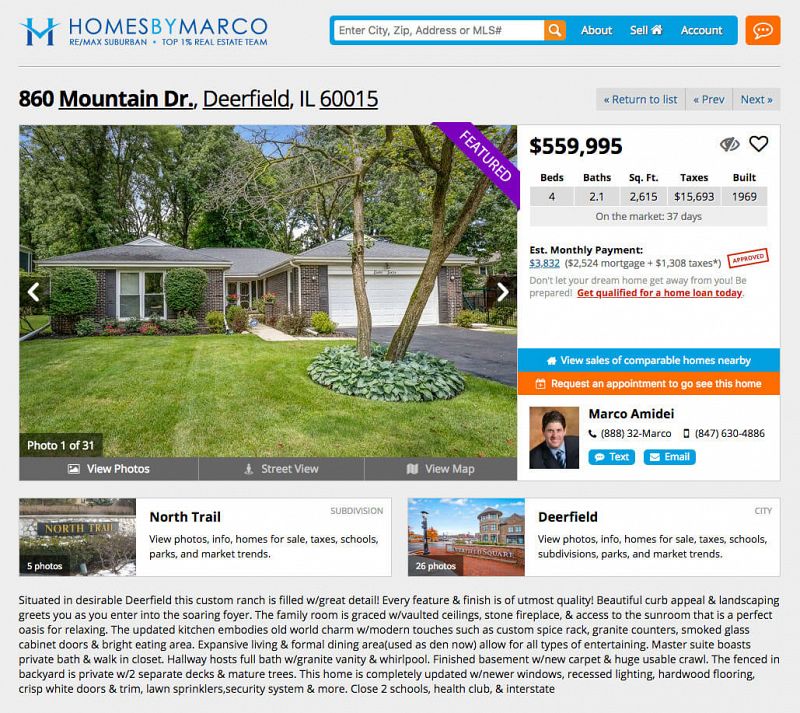 The latest up-to-date listings. We update our website every 15 minutes!
Instant email alerts when new homes come on the market or drop in price
Save your frequent searches
Save your favorite homes
View market trends in your area
See calculated commute times from each home to your place of work and to each of the schools
And best of all, it's FREE!
A Few Testimonials
The website is great!
- Dan Dadabo
You went above and beyond all of our expectations. Many thanks to the whole team.
- Chris Leone
We couldn't be happier with the service from Kathy Saunders. We began looking for a condo staying in the area, then totally switched gears and decided to sell our home and move out-of-state! Kathy was patient with us through all decisions we had to make. When we decided to put our home on the market, we did interview other realtors, but the relationship we had already established with Kathy trumped them all! Selling in the fall/winter and during the holidays was not ideal, but Kathy tried all different ways to market our home and make certain other realtors knew about our unique home. The brochure produced was very professional. She was available to us by returning phone calls promptly, or communicating by email. We had an offer before Christmas, a wonderful present! She coordinated the closing since we were going to be in our new home, out-of-state. Thank you Kathy, for making what can be a very stressful time more manageable.
- Jim Schultz