Burnham Woods, Calumet City, Illinois
Burnham Woods is located southwest of Calumet City in the area of Burnham and Michigan City Rd.There is one home for sale for $25,000.
Averages
$3,009
900 ft

2

0.00

ac

1973
$162

/m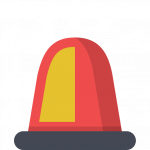 Sign up to receive free email notifications when new homes go up for sale, drop in price, or sell in the Burnham Woods subdivision.
Schools
We couldn't find any schools
Models/Floor Plans
We do not have any information on the models in Burnham Woods
Market Trends
Burnham Woods home sales for the month of August stayed the same in volume when compared to last year, while the median sale price stayed the same.
Median Sale Price for Burnham Woods
Number of Sales for Burnham Woods
---
Real Estate Sales for August in Burnham Woods
August
Year to Date (Jan 1 - September 26)
2015
2016
% Change
2015
2016
% Change
Homes Sold
0
0
0%
0
0
0%
(Single Family)
0
0
0%
0
0
0%
(Condos/Townhomes)
0
0
0%
0
0
0%
Median Sale Price
$0
$0
%
$0
$0
%
(Single Family)
$0
$0
%
$0
$0
%
(Condos/Townhomes)
$0
$0
%
$0
$0
%
Days on Market
0
0
%
0
0
%
(Single Family)
0
0
%
0
0
%
(Condos/Townhomes)
0
0
%
0
0
%
---