Gurnee Park Estates, Gurnee, Illinois
Single family homes located in Gurnee west of Route 41 and south of Delany Road.There is one home for sale for $29,000.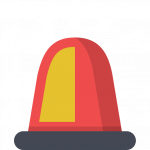 Sign up to receive free email notifications when new homes go up for sale, drop in price, or sell in the Gurnee Park Estates subdivision.
Current properties for sale in Gurnee Park Estates
Recent Sales
There have been no recent sales in Gurnee Park Estates

We've helped 136 families buy and sell in Gurnee.
The HomesByMarco team are experts in the area. If you're looking to buy a home in Gurnee, give us a call today at
888-32-MARCO.
Schools
We couldn't find any schools
Models/Floor Plans
We do not have any information on the models in Gurnee Park Estates
Market Trends
Gurnee Park Estates home sales for the month of May stayed the same in volume when compared to last year, while the median sale price stayed the same.
Median Sale Price for Gurnee Park Estates
Number of Sales for Gurnee Park Estates
---
Real Estate Sales for May in Gurnee Park Estates
May
Year to Date (Jan 1 - June 24)
2015
2016
% Change
2015
2016
% Change
Homes Sold
0
0
0%
0
0
0%
(Single Family)
0
0
0%
0
0
0%
(Condos/Townhomes)
0
0
0%
0
0
0%
Median Sale Price
$0
$0
%
$0
$0
%
(Single Family)
$0
$0
%
$0
$0
%
(Condos/Townhomes)
$0
$0
%
$0
$0
%
Days on Market
0
0
%
0
0
%
(Single Family)
0
0
%
0
0
%
(Condos/Townhomes)
0
0
%
0
0
%
---